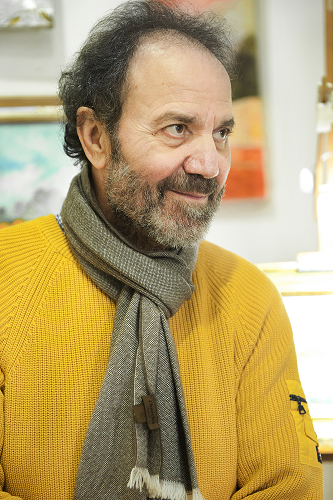 Biography
Gian Carlo D'Ascenzi was born in Rome in 1940.
In 1964 he began exhibiting his paintings, taking part in many collective exhibitions in Rome and also in other Italian cities, organising at the same time personal exhibitions in Italy and abroad.
He permanently works and exhibits in his gallery in Trastevere, in the heart of Rome.
His paintings are in private and in public collections all around the world.


" Art is real, either classic or modern, only when it succeeds in moving. D'Ascenzi with his motivations and with his strong temperament, knows the difficult and uneven way to reach the aim. Dear Gian Carlo, your paintings that I am observing now, suggest that sense of freedom which is necessary to get rid of certain tendences connected to technique which make the heart cold...."


-Giovanni Savini-